Partnership agreement Lalmy Care South of France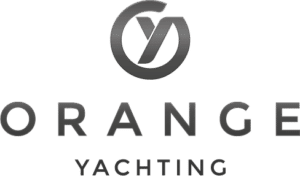 Orange Yachting Collaborates with Lalmy Care!
June 29th, 2023 – Orange Yachting and Lalmy care sign an agreement to provide after-sales services and care for Orange Yachting clients in the South of France
Lalmy Care: "Besides our ever-developing Villa Care services along the Côte d'Azur we are now extending our Yacht Care services in an agreement with Orange Yachting. As result of the new partnership with Orange Yachting, we will be able to offer the existing and new Orange Yachting customers out Tender Loving Care for their boats. For many of the Orange Yachting Clients, we will provide cleaning services, technical support, berth finding and other after-sales care along the Côte d'Azur. This way they can enjoy their boats even more carefree!"
Orange Yachting, wel known as a Dutch yacht brokerage firm and dealer / importer for Pardo Yachts and Apreamare: "In the partnership with Lalmy Care we find the perfect match in meeting the needs od our demanding clients. Our walkaround models have proven to be a great succes in the open day boat segment. With the constant growth of our customer base, it is important to continue delivering a consistent line in quality. Our focus has always been on promoting our clients as ambassadors, they are ultimately our reference for the work and product we deliver. We believe that through the collaboration with Lalmy Care we can guarantee this for our customers along the South of France.
Being able to introduce a partner to our customers who can not only assist in technical assistance, but also in taking care of everything that comes with owning a boat, such as mooring, winter storage , cleaning replenishing the refrigerators and much more is a great addition to our services. The Lalmy Care team has a long-lasting track record in Yachting and are well known for always going the extra mile in care. A way of working that is very much familiar for the Orange Yachting team"
All the latest from Orange Yachting
Subscribe to our newsletter
Keep up to date with Orange Yachting news and upcoming events.