Cantiere del Pardo presents new 23m Pardo GT75 flagship
Cantiere del Pardo has presented its new 22.8 metre flagship concept named the Pardo GT75.
The new model, which was unveiled at the Cannes Yachting Festival last week, will strike a balance between the "walkaround" and "endurance" ranges, with a focus on comfortable interior volumes combined with a high-performance hull design.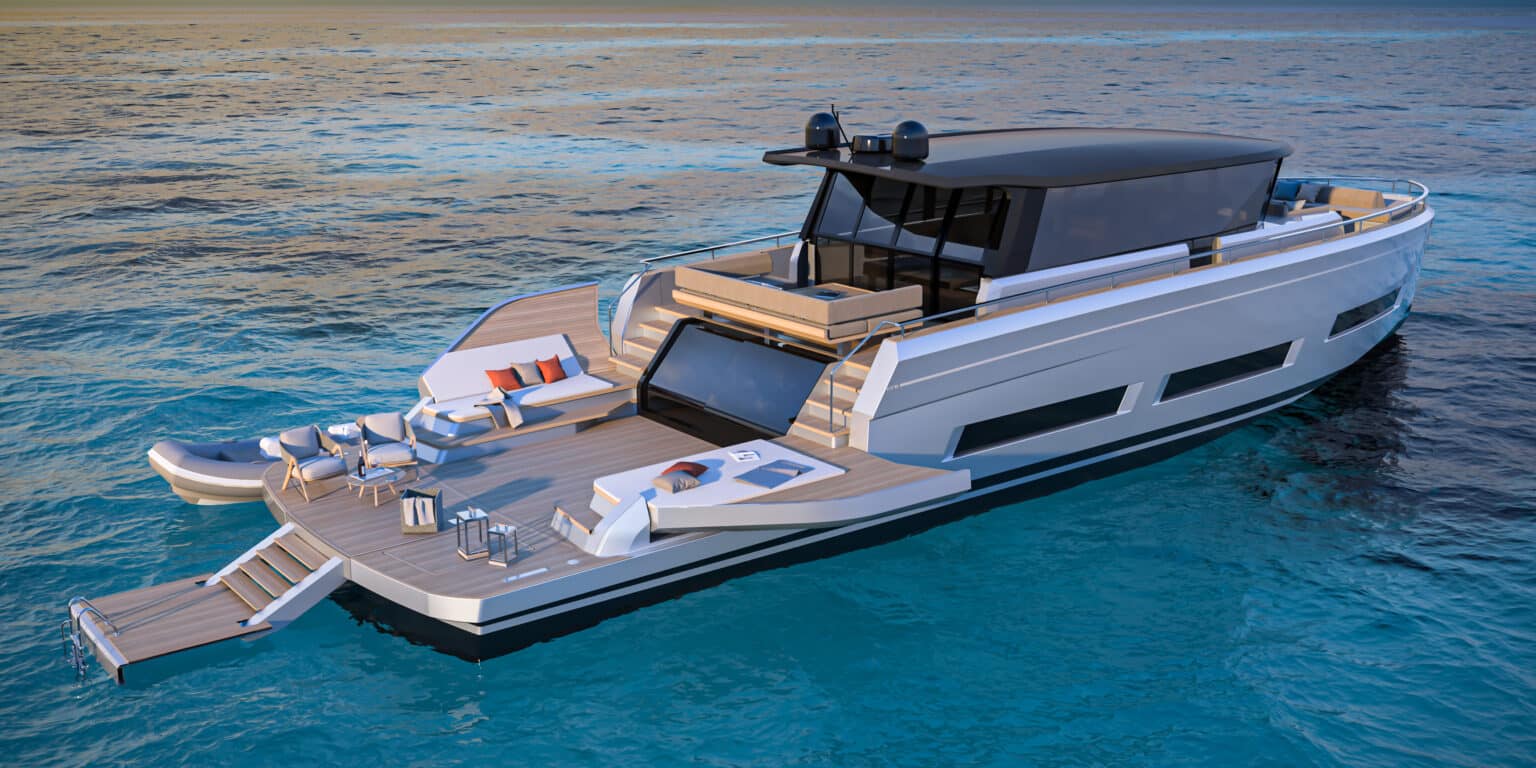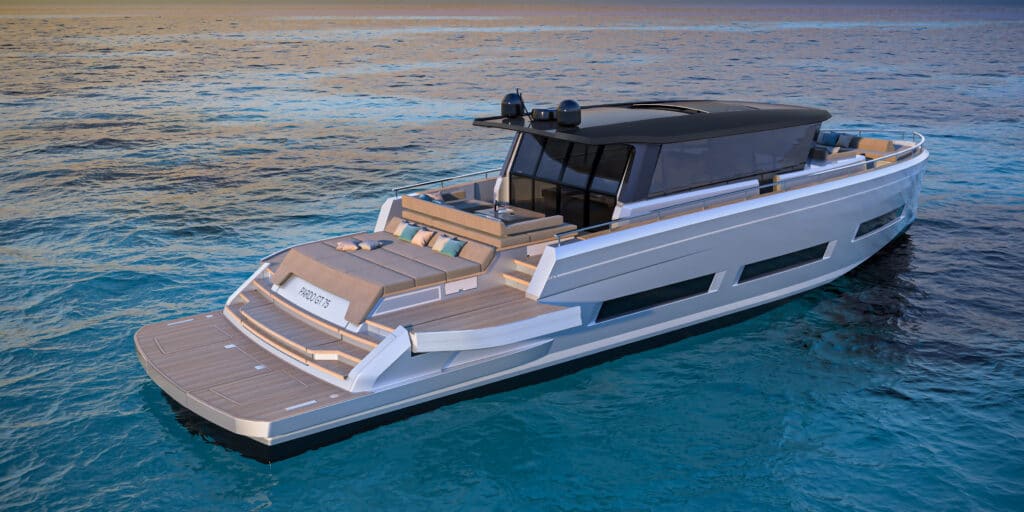 Pardo Yachts new flagship
The model offers generous scope for customisation, with various choices for configuring the interior including galley-up and galley-down options.
This versatility extends in the aft deck, where "tender garage" and "beach" versions are available. In the first configuration, the cockpit layout is designed to accommodate a large sweep of sun pads that lift electrically when needed, revealing a dedicated tender garage beneath.
Meanwhile, the "beach" version features a large aft area with private access to the owner's cabin via a sliding glass door. This area is fitted entirely with freestanding furniture, meaning it can be set up as desired by the owner according to its function. 
Both versions of the boat can be equipped with fold-down side terraces, which further increase Pardo GT75's living space.
The accommodation space varies according to the owner's needs: the layout of the lower deck is designed to accommodate two, three or four cabins, for a total of 10 berths (including a double cabin for the crew). The standard version of the boat is a three-cabin, three-bathroom configuration.
The lines of the Pardo GT75 come from Zuccheri Yachts Design working in collaboration with Nauta Design.
In terms of propulsion, there are four different engine options available, all of which are part of the Volvo Penta IPS range.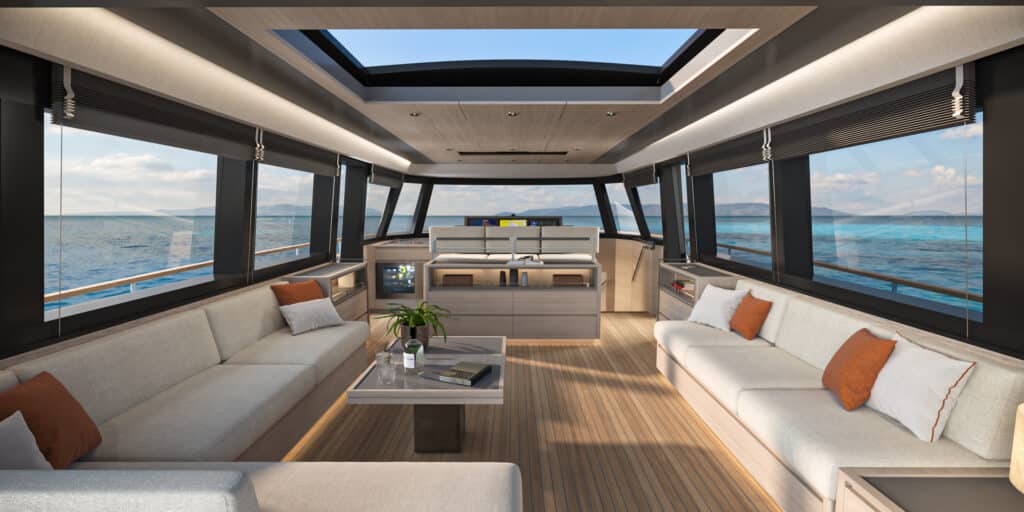 All the latest from Orange Yachting
Subscribe to our newsletter
Keep up to date with Orange Yachting news and upcoming events.