The Aprea family passes on their knowledge and craftsmanship from generation to generation. Their yachts are not built in large numbers, but with passion and perfectionist attention to detail.
Quality, passion and craftsmanship
Classic gets a modern twist with the Gozzo 35′. Apreamare has succeeded in translating the traditional Gozzo Sorrentino to today's needs. This motor yacht comes standard with a V-shaft drive, but you can also choose propeller drive. With a Volvo Penta engine rated from 230 hp to 320 hp, you can reach speeds of up to 36 knots. The overall length of 10 meters, and the additional swim platform, gives you enough capacity to easily take 6 guests.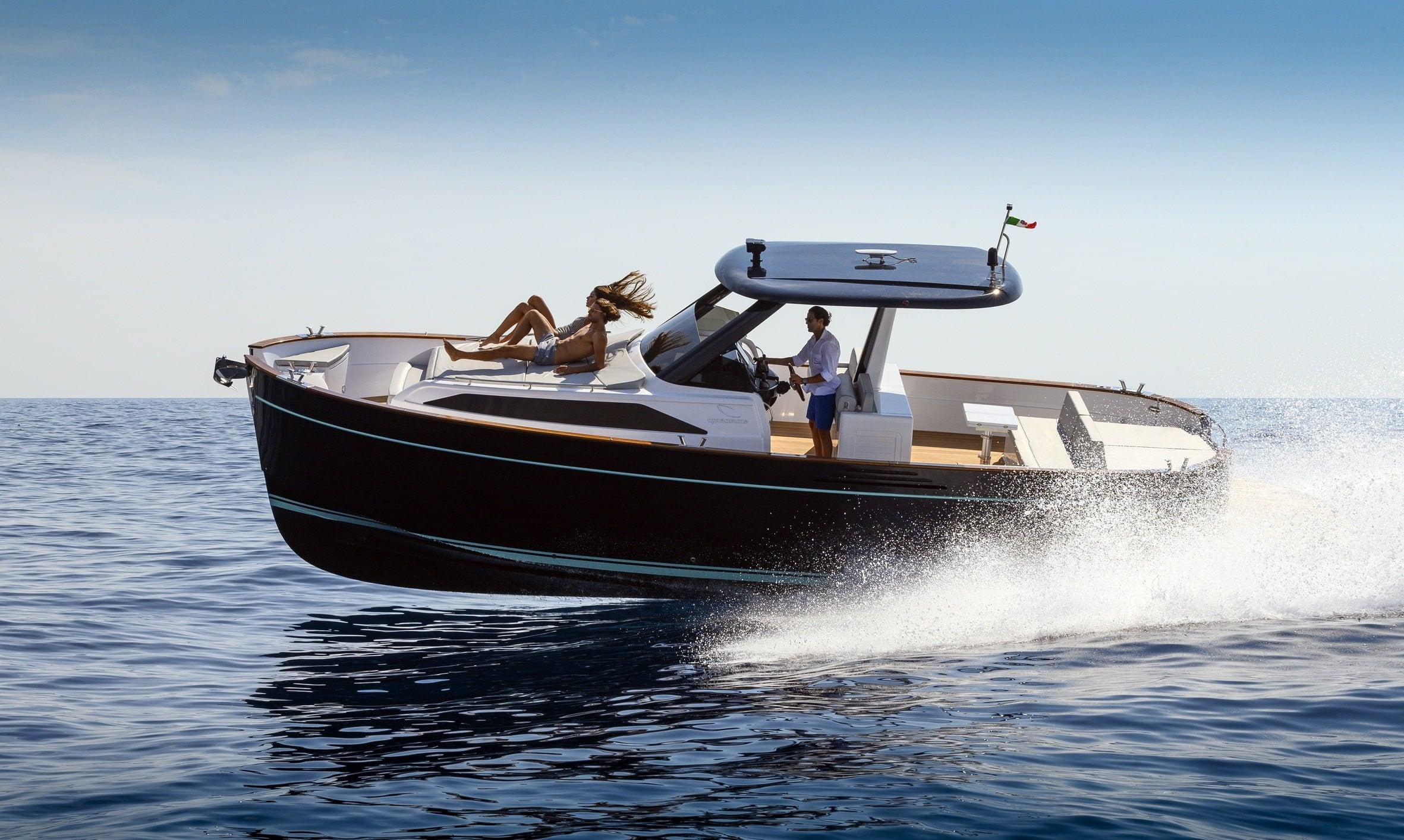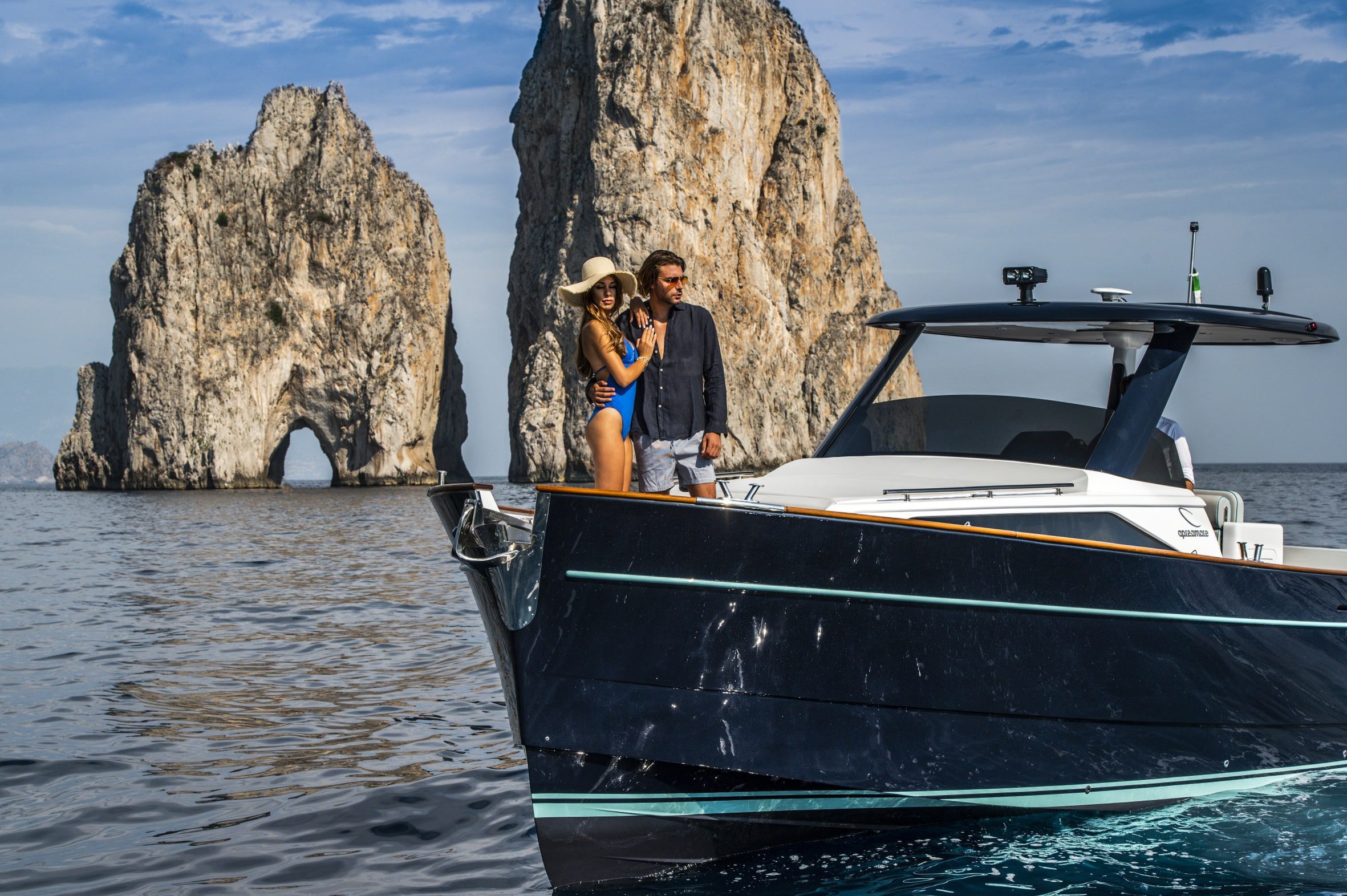 Both the interior and exterior are spacious, modern and fully equipped for a relaxing day on the water. On the spacious deck with multiple loungers, you can lounge endlessly while enjoying the view. In the outdoor kitchen, prepare tasty meals and ice-cold drinks for your guests. Below deck, you will find the master sleeping cabin with a queen-size bed and a bathroom with separate shower. This is very special for a boat of this size! Optionally, the Gozzo 35 can be expanded with an additional single bed.
Apreamare understands that you like to give your boat your unique, personal touch. That is why they offer you an extraordinary number of customization options. For example, you can choose different colors, wood types and upholstery. Personalize your Gozzo 35 according to your needs and preferences.
Choose from a wide range of engines ranging from 230 hp to 320 hp. The Gozzo 35's top speed of 36 knots will help you sail to that perfect offshore spot full of privacy. With an overall length of 12 metres, you have enough capacity to take 14 guests and have a wonderful time.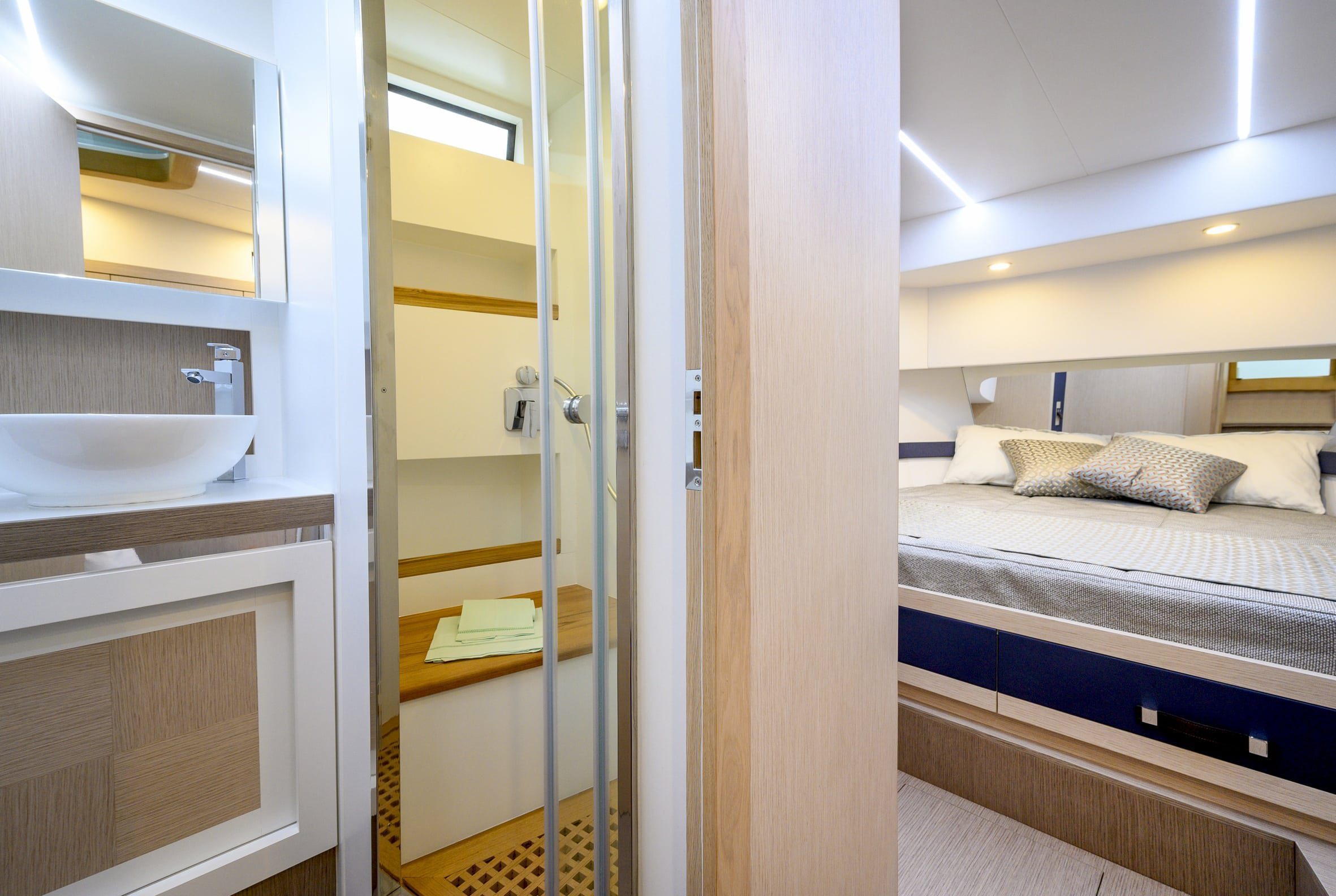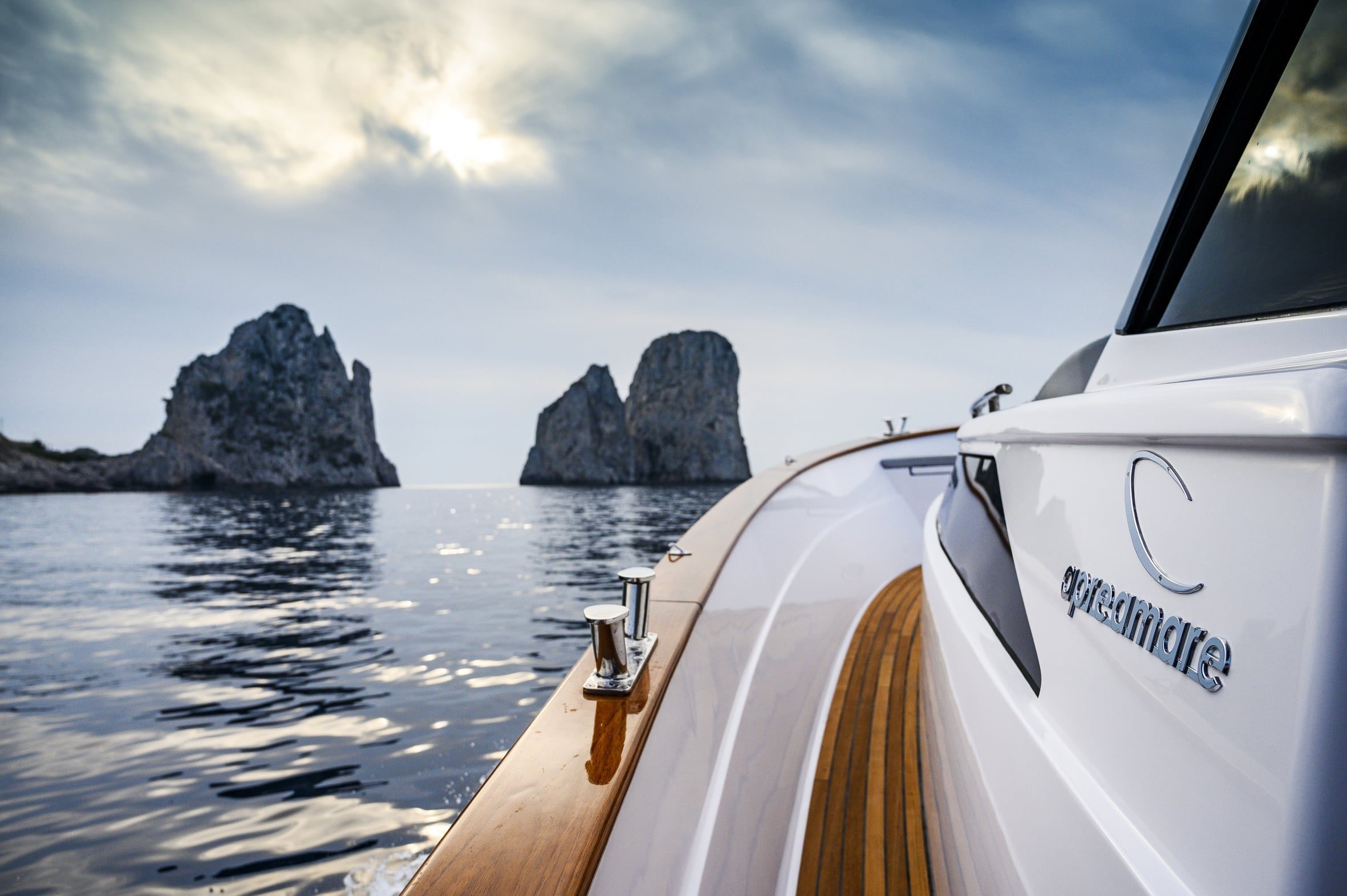 – 2 x 320 hp Volvo Penta D4 SHAFT
– 2 x 350hp Cummins SHAFT
– 2 x 270 hp Volvo Penta D4 STERN DRIVE
– 2 x 320 hp Volvo Penta D4 STERN DRIVE
– Speedster 2 x 400 hp V10 Mercury
Behind each Orange Yachting delivered powerboat there is the will to make the owner's life easier before, during and after its usage. Since our customers are our first priority, the services we offer are aimed to meet our customers' needs: from the winter storage to the preparation before taking a sea trip, from the assistance to the handling of the boat in the harbour.