De Aprea-familie geeft hun kennis en vakmanschap door van generatie op generatie. Hun jachten worden niet in grote aantallen gebouwd, maar met passie en perfectionistische aandacht voor detail.
Klassiek krijgt een moderne twist met de Gozzo 35′. Apreamare is erin geslaagd om de traditionele Gozzo Sorrentino te vertalen naar de wensen van vandaag.
Dit motorjacht wordt standaard geleverd met een V-asaandrijving, maar u kunt ook kiezen voor propelleraandrijving. Met een Volvo Penta motor met een vermogen van 230 pk tot 320 pk haalt u snelheden tot wel 36 knopen. Met een totale lengte van 10 meter en het additionele zwemplatform, heeft u genoeg capaciteit om eenvoudig 6 gasten mee te nemen.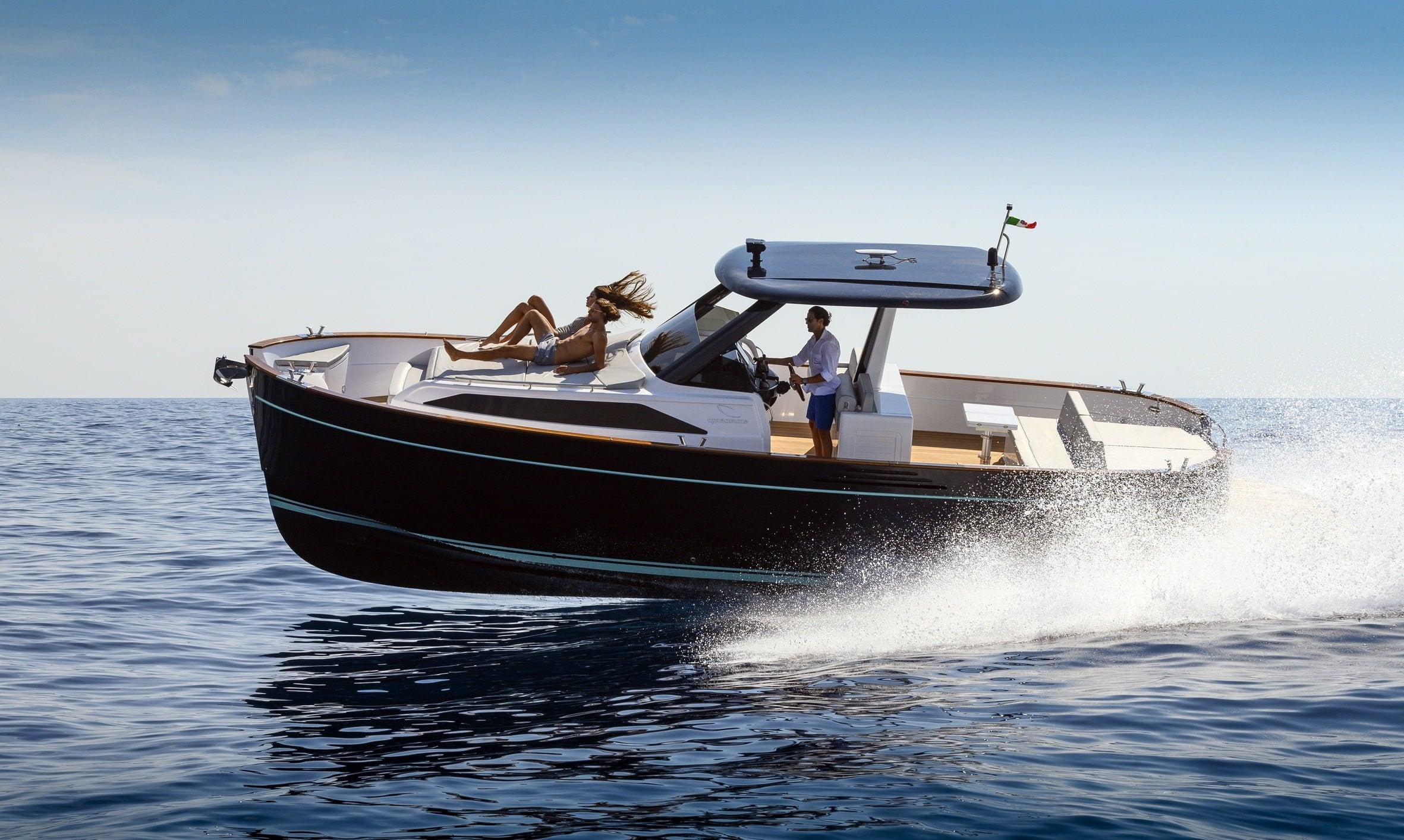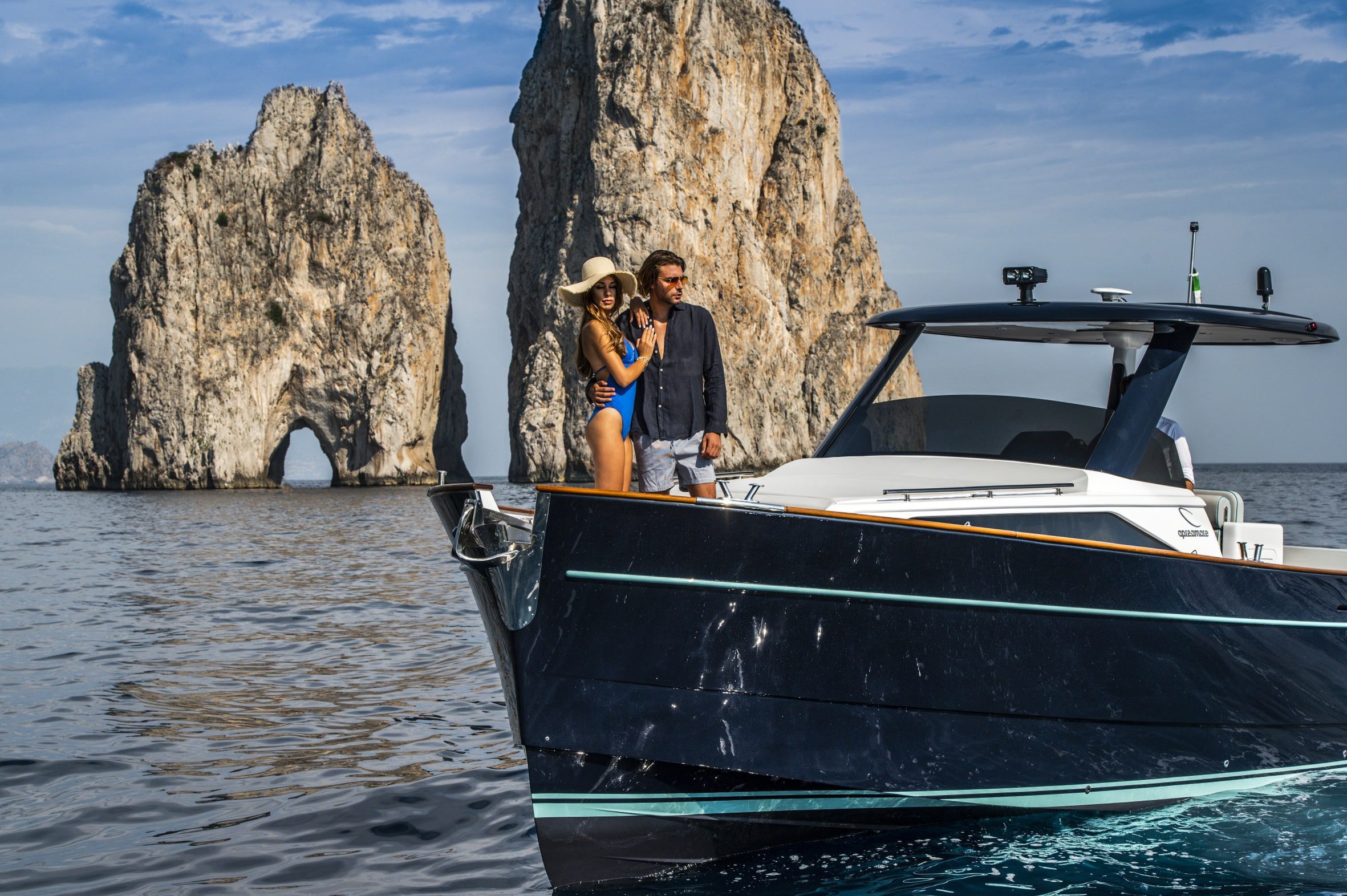 Zowel het interieur als het exterieur zijn ruim, modern en volledig uitgerust voor een ontspannen dag op het water. Op het ruime dek met meerdere ligbedden kunt u eindeloos loungen terwijl u geniet het uitzicht. In de buitenkeuken bereidt u smakelijke maaltijden en ijskoude drankjes voor uw gasten. Benedendeks vindt u de master-slaaphut met een queensize bed en een badkamer met separate douche. Dat is zeer bijzonder voor een boot van dit formaat. Optioneel is de Gozzo 35 uit te breiden met een extra eenpersoonsbed.
Apreamare begrijpt dat u uw boot graag uw unieke persoonlijke stempel geeft. Daarom bieden zij u buitengewoon veel maatwerkopties. Zo kunt u kiezen voor verschillende kleuren, houtsoorten en bekleding. Personaliseer uw Gozzo 35 conform uw wensen en voorkeuren.
Choose from a wide range of engines ranging from 230 hp to 320 hp. The Gozzo 35's top speed of 36 knots will help you sail to that perfect offshore spot full of privacy. With an overall length of 12 metres, you have enough capacity to take 14 guests and have a wonderful time.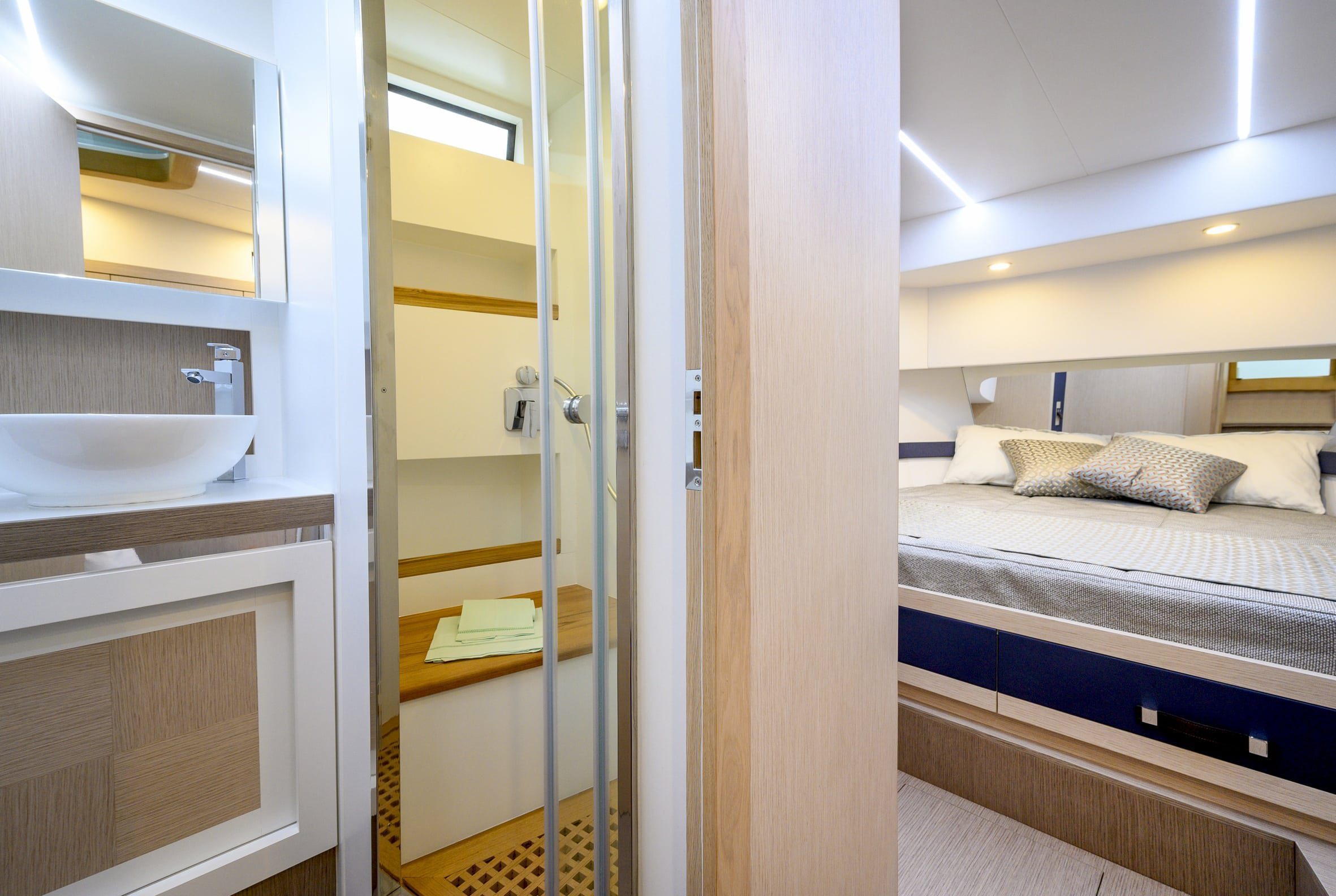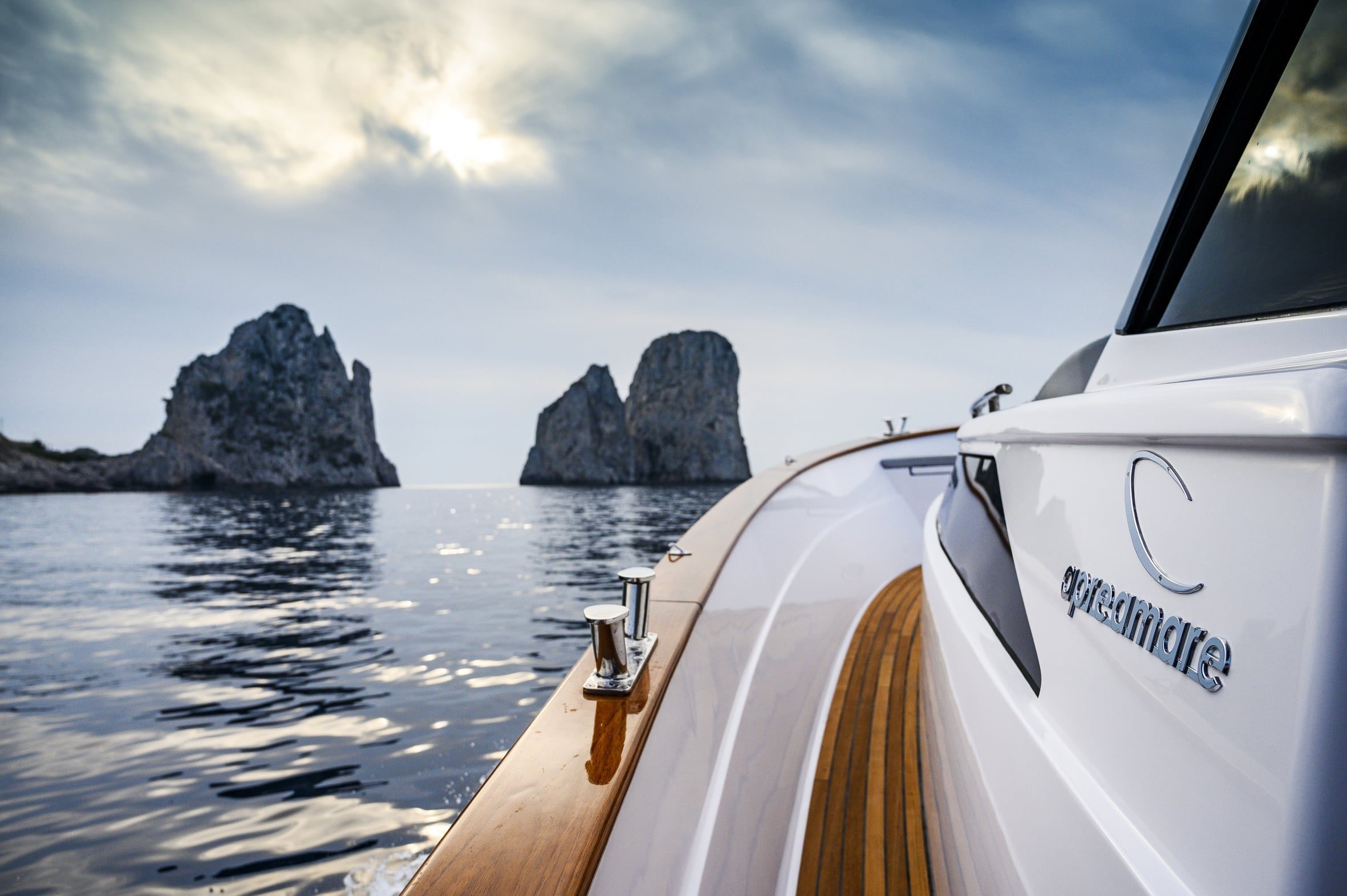 – 2 x 320 hp Volvo Penta D4 SHAFT
– 2 x 350hp Cummins SHAFT
– 2 x 270 hp Volvo Penta D4 STERN DRIVE
– 2 x 320 hp Volvo Penta D4 STERN DRIVE
– Speedster 2 x 400 hp V10 Mercury
Behind each Orange Yachting delivered powerboat there is the will to make the owner's life easier before, during and after its usage. Since our customers are our first priority, the services we offer are aimed to meet our customers' needs: from the winter storage to the preparation before taking a sea trip, from the assistance to the handling of the boat in the harbour.