Met de komst van de Endurance 60 liet Cantiere del Pardo zien hoe kennis, vakmanschap en liefde voor de zee kunnen samenkomen in het perfecte jacht.
Deze cabin cruiser is zowel ideaal voor een ontspannen dag op zee, als voor een langere reis op het water. Het 18 meter lange jacht is verrassend comfortabel te besturen. De E60 beschikt over een slim stabilisatiesysteem dat automatisch de positie en koers vasthoudt bij harde zijwind of ruw zeeoppervlak. U kunt de boot besturen vanuit de volledig overdekte stuurcabine, vanaf de flybridge en voor het aanmeren kunt u ook de joystick op het achterdek gebruiken.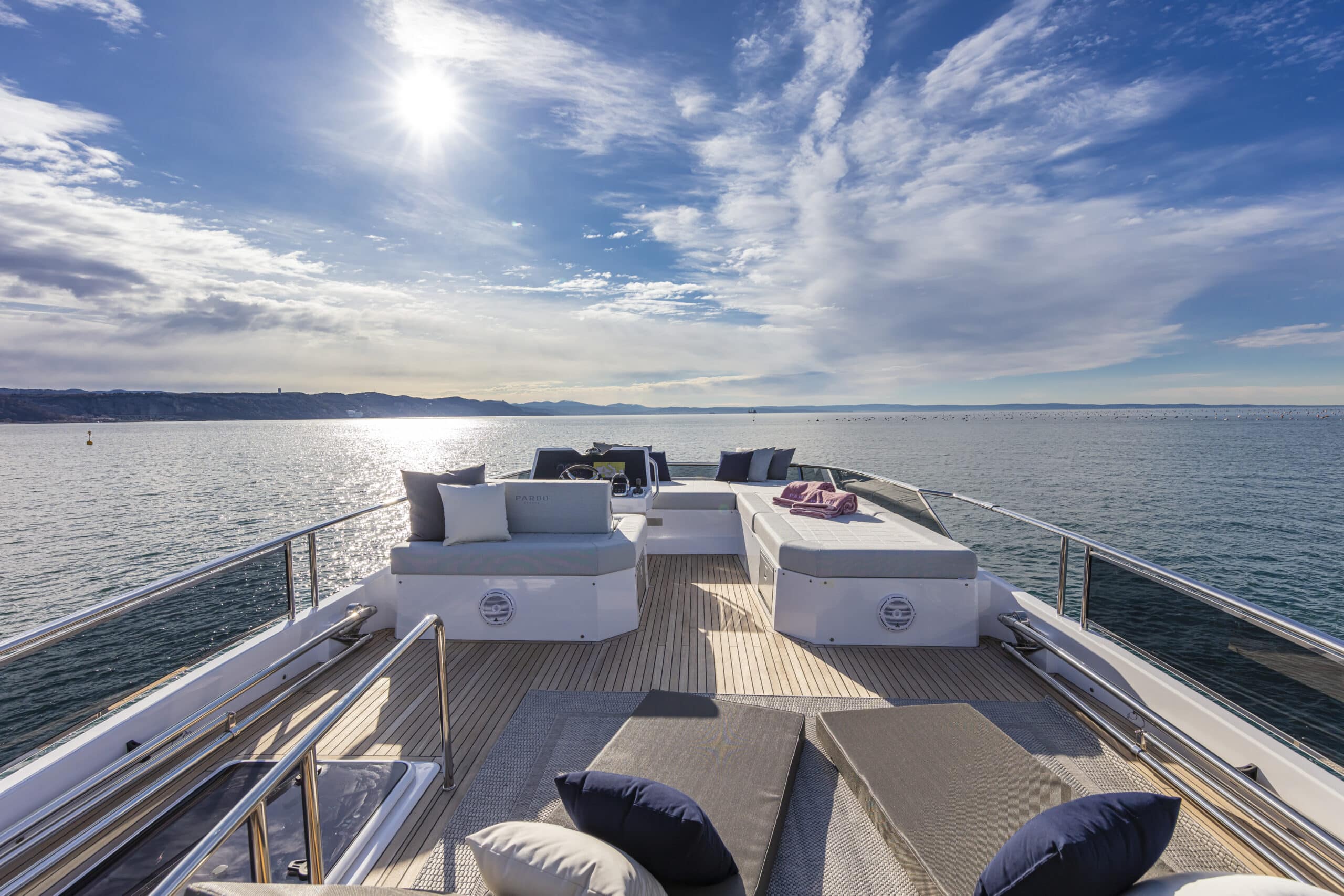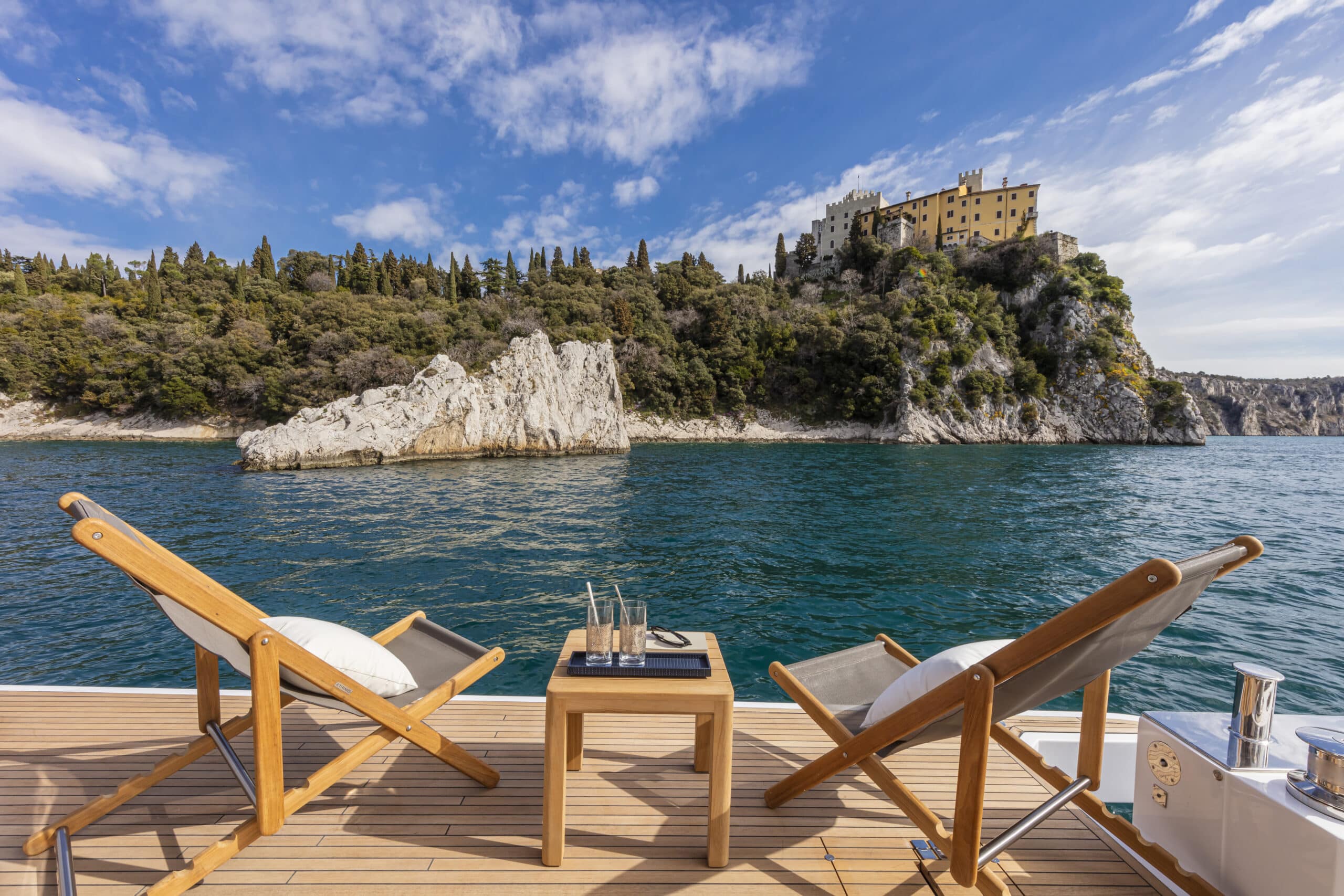 Zoals gezegd is het bij dit model mogelijk om de boegzijden van het achterdek uit te klappen zodat een groot terras van maar liefst 40m3 ontstaat en u vrij toegang heeft tot het water. Gecombineerd met de volledig te openen ramen en deuren van de salon, geeft de Endurance 60 u een sensatie van ruimte en vrijheid, zowel buiten als binnen. Maar mocht het weer omslaan, dan sluit u in een handomdraai de zijdes, ramen en deuren voor een comfortabel gevoel van beschutting en veiligheid.
De E60 is uitgerust met 3 zonterrassen met ligbedden: voor, achter en boven op de flybridge. De bank en eettafel op het achterdek zijn makkelijk te transformeren tot extra ligbedden. In de salon vindt u een volledig uitgeruste keuken met een bar en een verhoogd diner- en loungegebied. Daarachter ligt de stuurcabine. Benedendeks zijn drie ruime slaaphutten met ieder een eigen badkamer. De master suite is ruim, licht en van alle gemakken voorzien. Er is zelfs een kaptafel met spiegel ingebouwd. De VIP-gastenslaapcabine heeft een tweepersoonsbed en een ruime badkamer met separate douche, toilet en wastafel. De derde slaapcabine heeft twee losse eenpersoonsbedden en toegang tot een en suite badkamer die eenvoudig, maar toch zeer compleet is.
Tot slot beschikt de E60 over een ruime crew cabin. Deze is te bereiken vanaf het zwemplatform aan de achterzijde, biedt ruimte aan twee bemanningsleden en heeft een eigen toilet en wasgelegenheid. Ook is vanuit deze cabine de machinekamer te bereiken. Met al deze bijzondere features en mogelijkheden is de Endurance 60 een must-have voor de echte liefhebber.
The freedom to sail freely for over 900 miles without refuelling. A wide variety of materials, fabrics and colours to personalise the look and feel of your vessel. Equipped with separate crew quarters.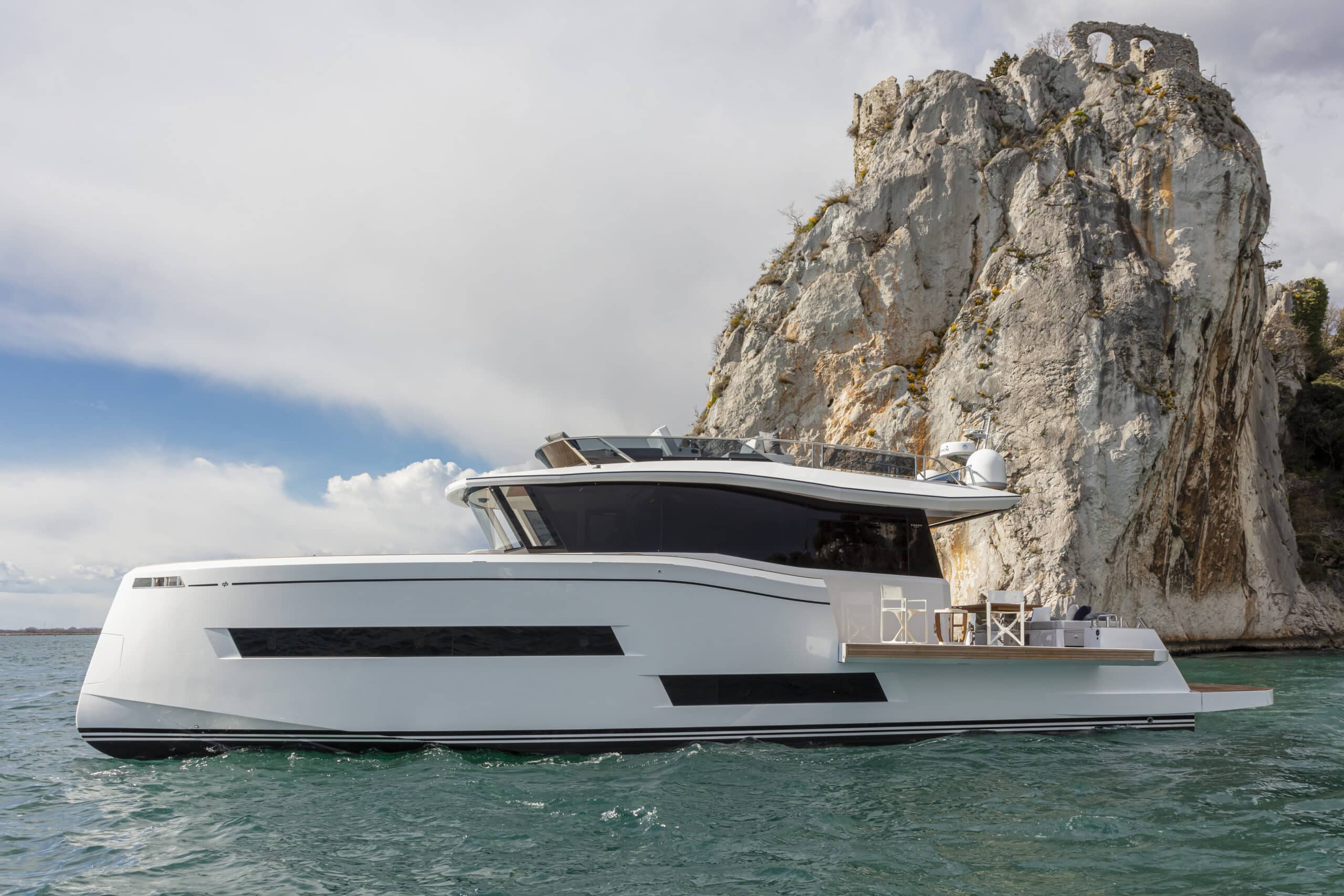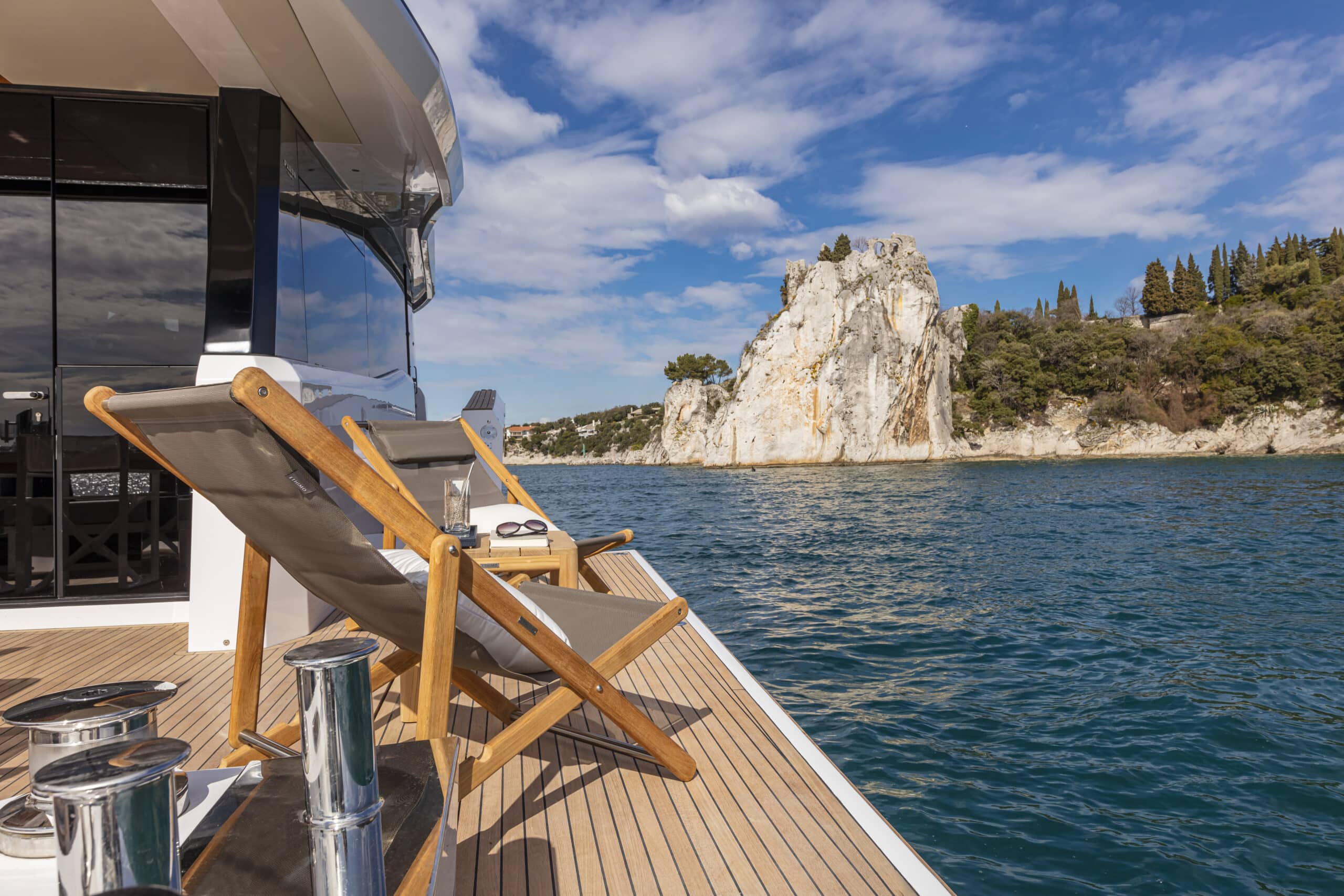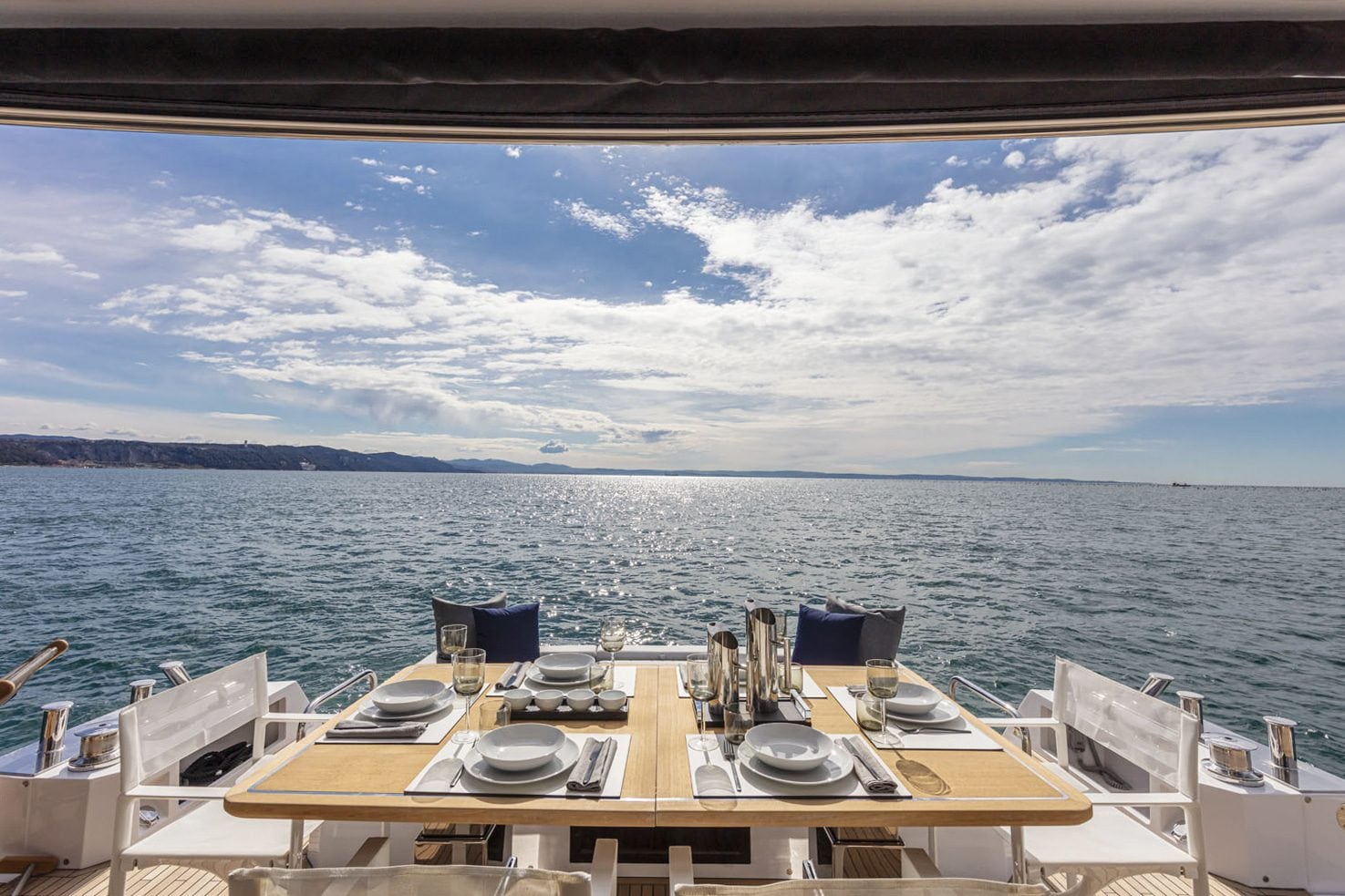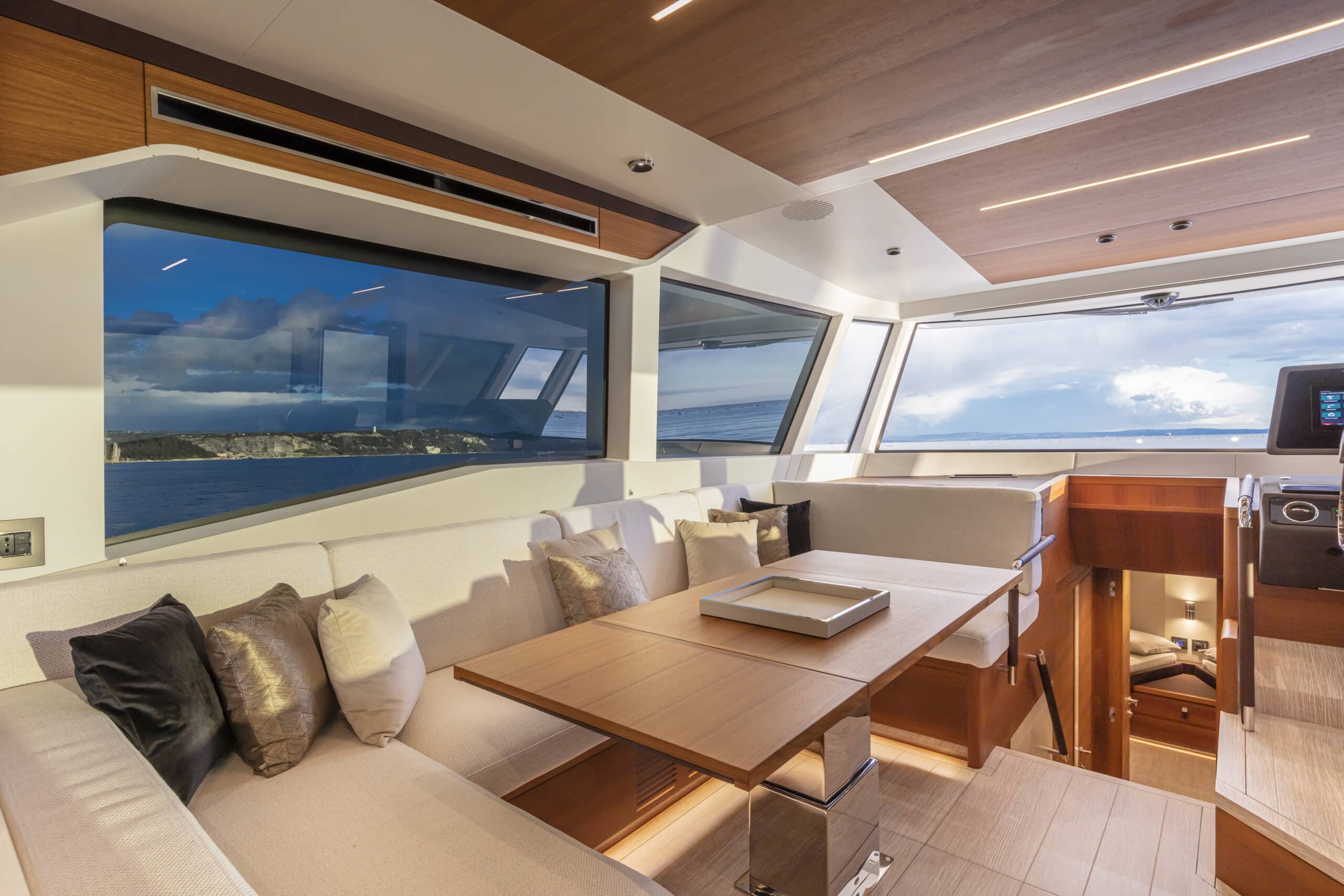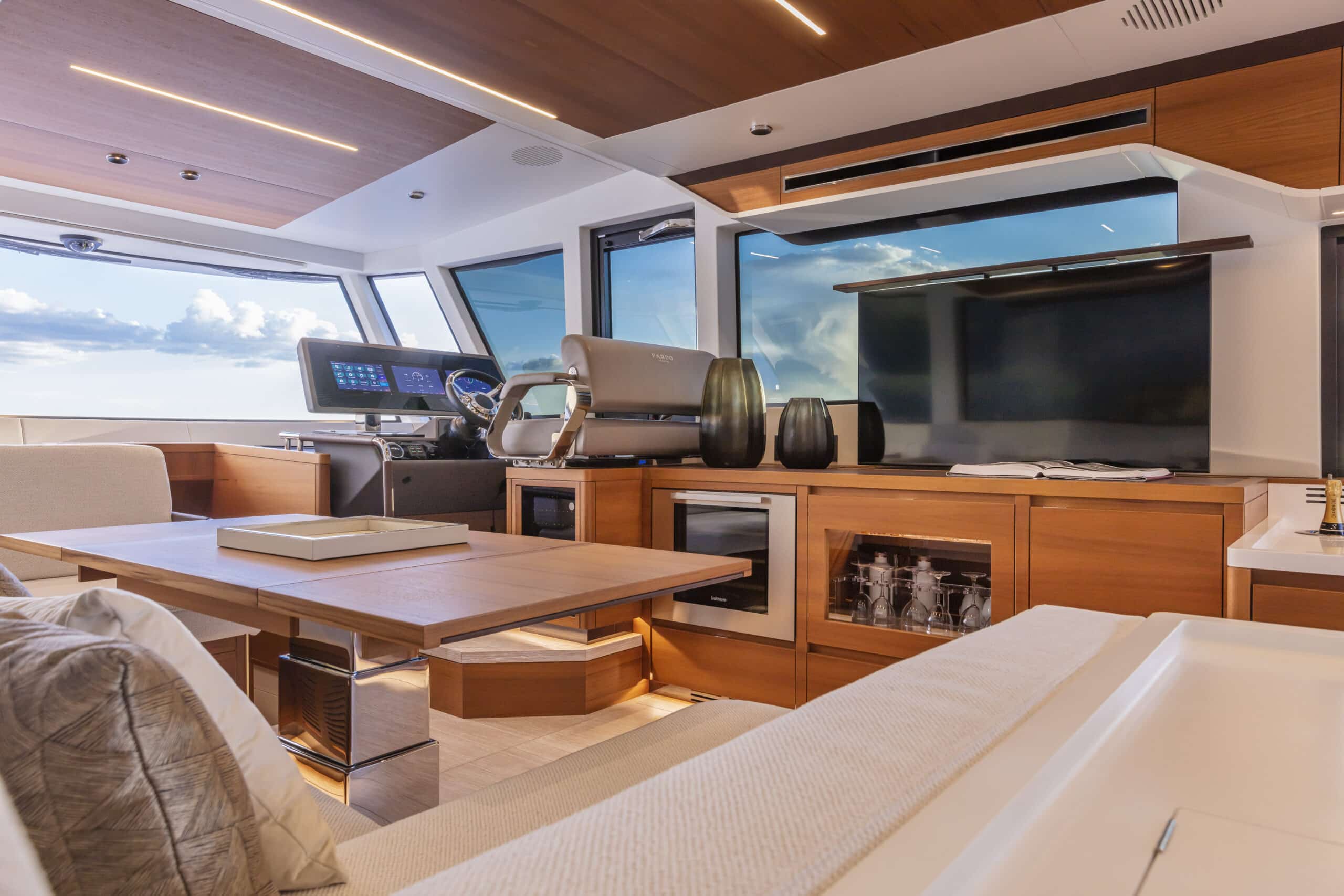 – 2 × Volvo IPS 700 (std)
– 2 × Volvo IPS 800 (opt)
Behind each Pardo Yachts powerboat there is the will to make the owner's life easier before, during and after its usage. Since our customers are our first priority, the services we offer are aimed to meet our customers' needs: from the winter storage to the preparation before taking a sea trip, from the assistance to the handling of the boat in the harbour.