Na het succesvol op de markt brengen van de walk-around serie en de Endurance 60, besloot Pardo een "meer gesloten" model te lanceren. Het resultaat is de GT52; de perfecte combinatie van een cabin cruiser en een open jacht.
In dit model loopt het exterieur naadloos over in het beschutte interieur en biedt u dat comfortabele huiselijke gevoel zonder afbreuk te doen aan elegantie en stijl. De krachtige dieselmotoren laten het schip snel accelereren naar cruisesnelheid. De interceptor zorgt er echter voor dat het schip steeds een uitstekende balans houdt en u alle nodige controle houdt onder alle weersomstandigheden. Met de standaard IPS650 aandrijving en handig joystick kunt u daarnaast overal stressvrij aanmeren.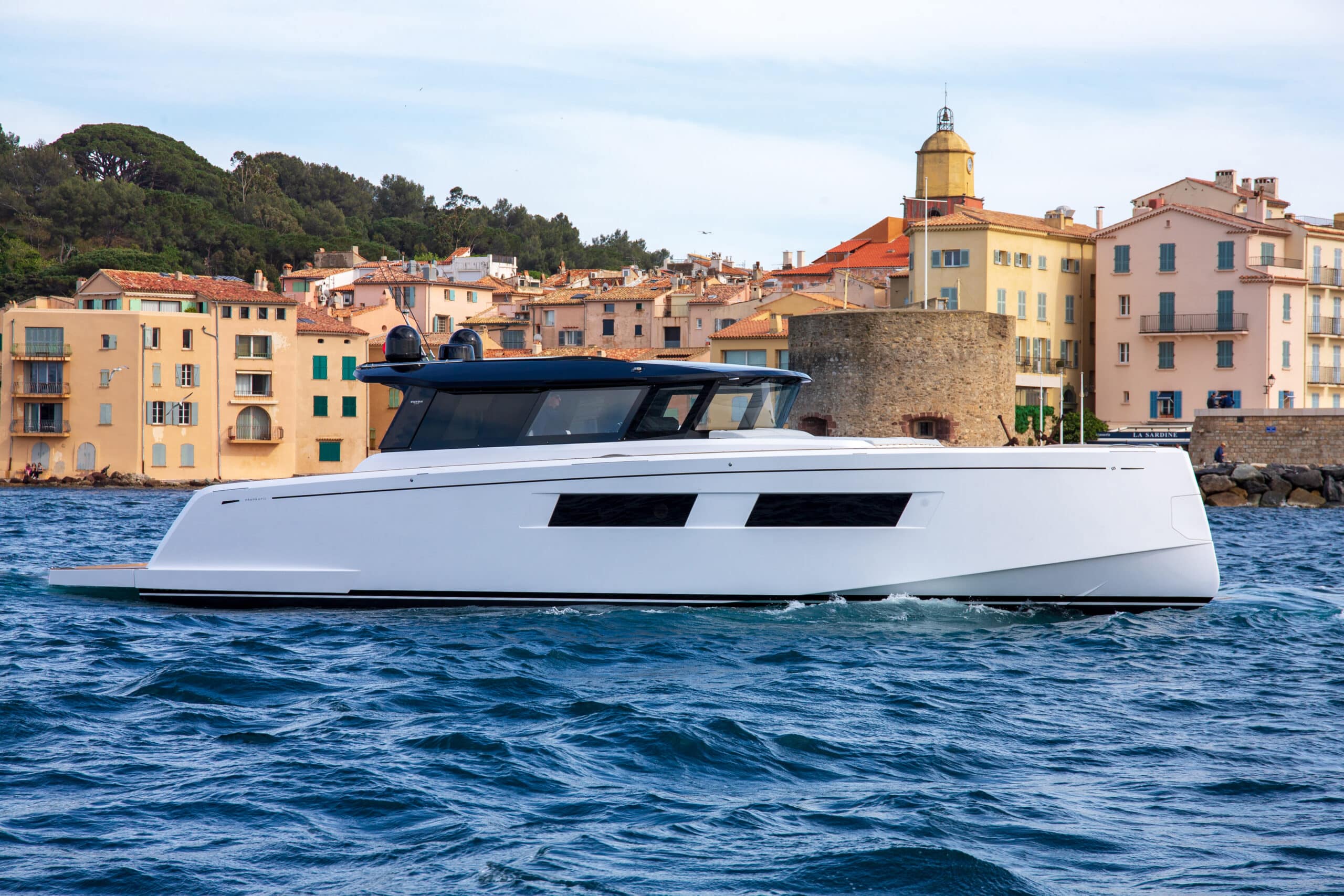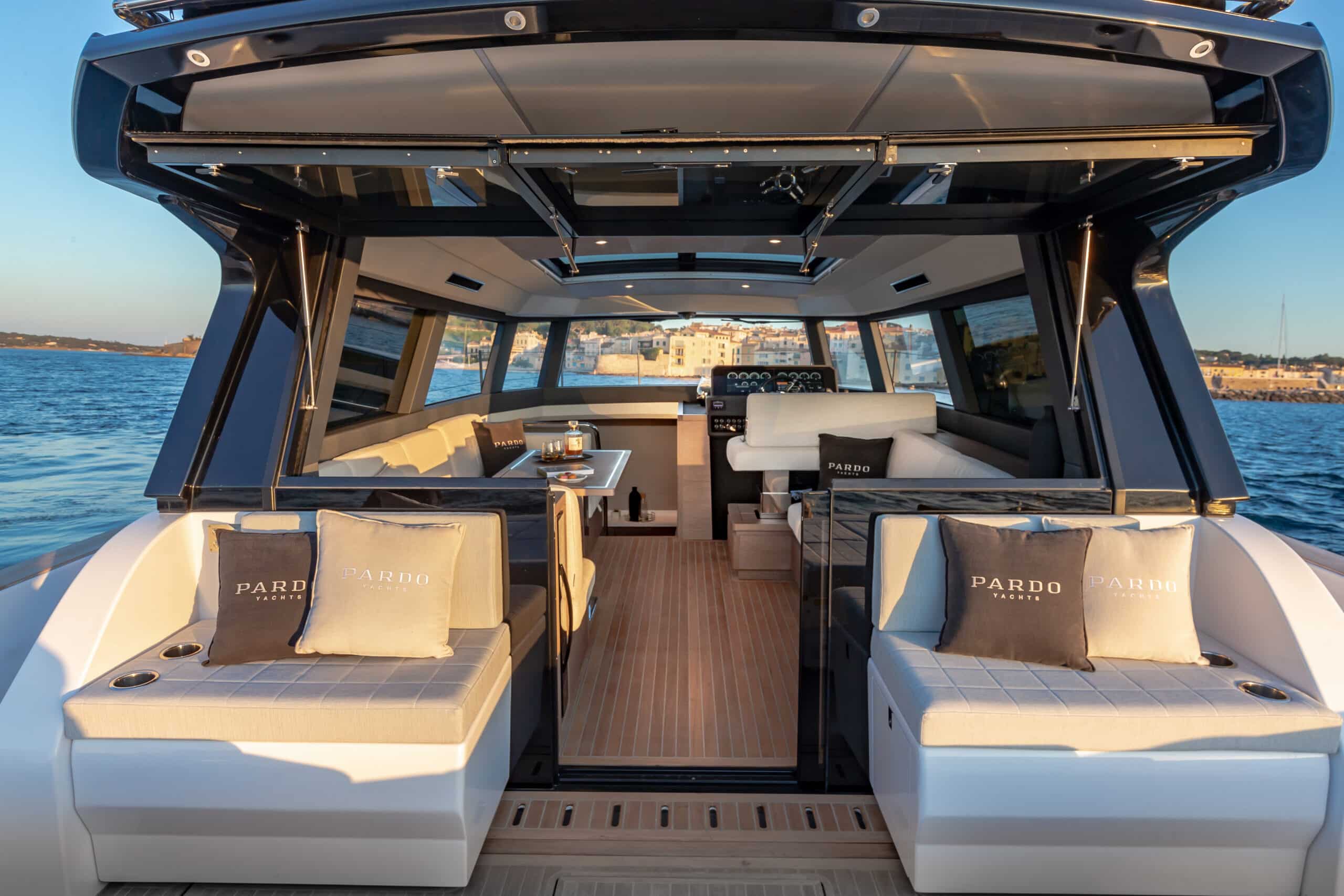 Het dek heeft drie niveaus, te beginnen met het enorme zwemplatform dat hydraulisch in hoogte verstelbaar is. Via enkele treden bereikt u het lage achterdek en de kuip waar zich een zeer ruime open leefruimte bevindt die multifunctioneel is in te richten als groot zonnebed, dinertafel met plaats voor 6 personen of loungeruimte. Van daar loopt u via de glazen schuifdeuren rechtstreeks de overdekte salon in waar u onder andere de stuurhut vindt.
De GT52 is verkrijgbaar in een galley-up en een galley-down model, al naargelang uw voorkeur. Bij het galley-up model is de kombuis wat kleiner maar direct bereikbaar vanaf het dek. Een half niveau lager is mid-ship een tweede lounge area gebouwd. Bij de galley-down variant sluit die tweede lounge area direct aan op het zitgedeelte in de kuip. De kombuis, die in dat geval mid-ship is gebouwd, is dan ruimer en kan worden voorzien van extra gemakken zoals een vaatwasser en een combi-magnetron. Een leuke extra is dat vanaf dit niveau ook de derde (crew)hut te bereiken is.
Benedendeks is daar natuurlijk de zeer ruime master bedroom. Bij de Pardo GT52 is dit een volwaardige slaapkamer met tweepersoonsbed, twee ramen aan weerszijden, een comfortabele bank, veel kastruimte en een eigen badkamer met separate douche. Even verderop is de tweede slaaphut met twee losse eenpersoonsbedden en een aparte badkamer.
Terug op het dek kunt u doorlopen naar het hoogste niveau aan de boegzijde. Daar bevinden zich nog twee zonnebedden en een groot teakhouten ligdek. Dit jacht is zo compleet en veelzijdig dat u dagenlang kunt genieten van uw avonturen op zee.
Comfort, functionality and performance over long distances (even with guests on board). Radically transform available space with two layout options. Durable propulsion and quiet navigation.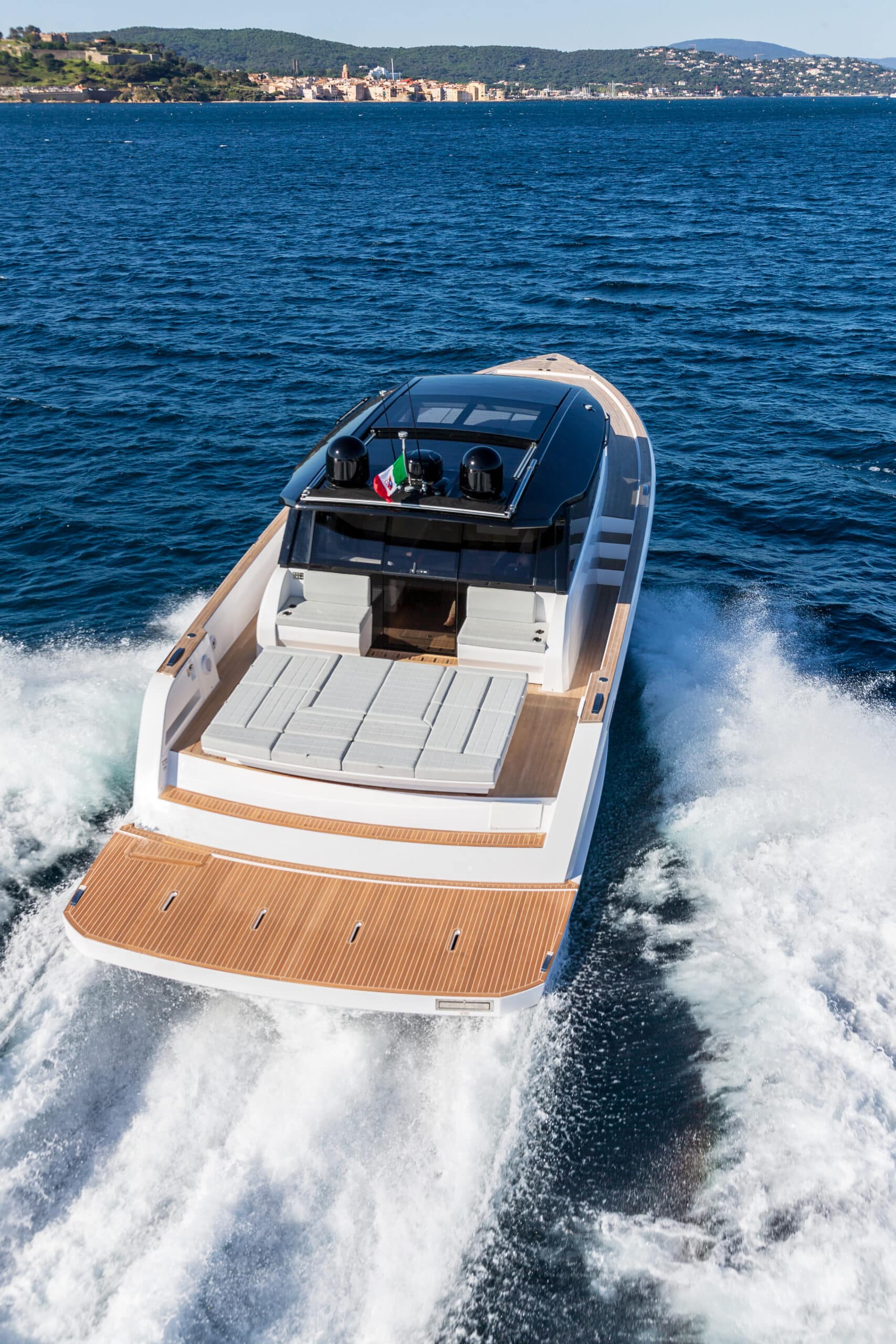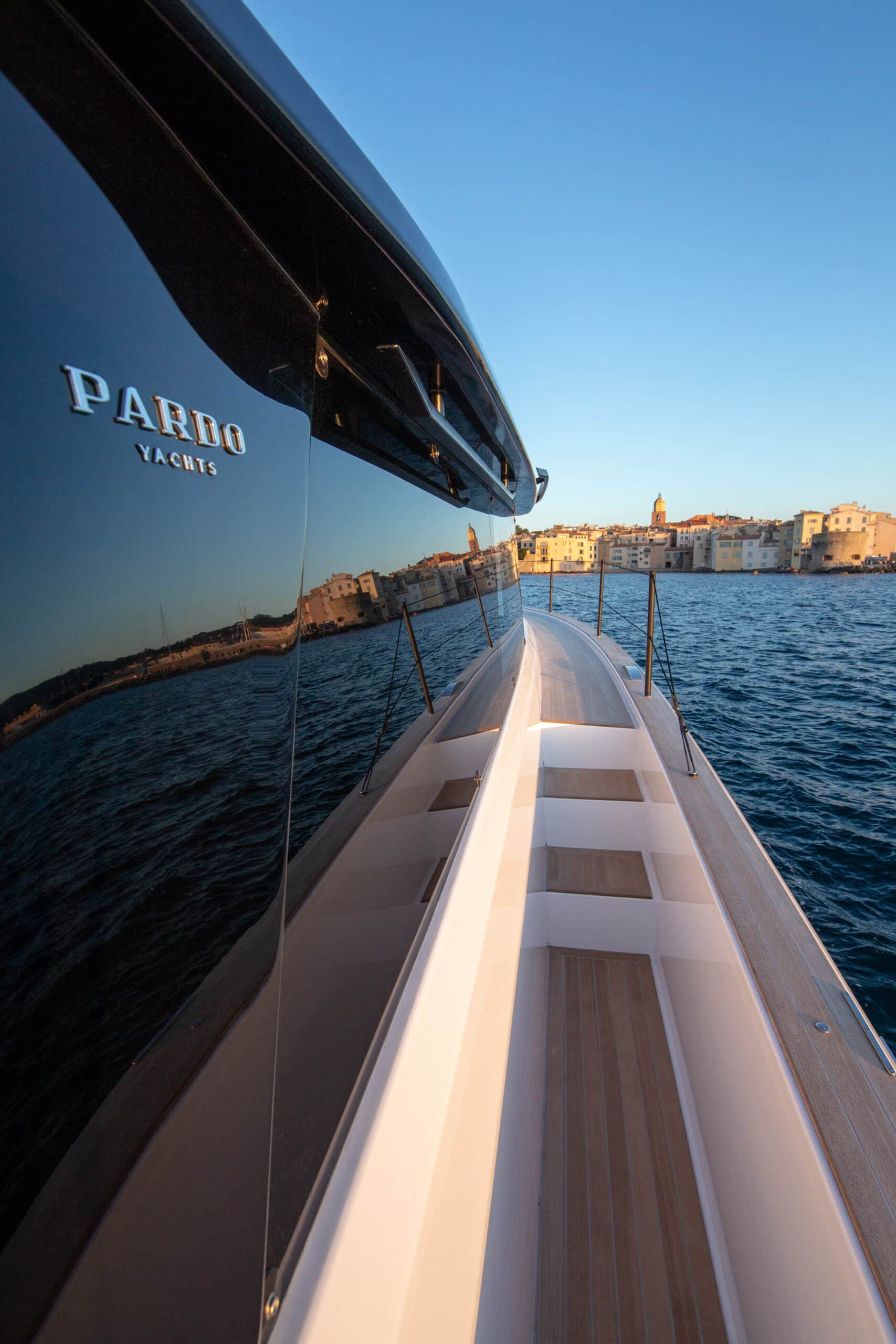 – 2x Volvo IPS 650 (std)
– 2x Volvo IPS 700 (opt)
– 2x Volvo IPS 800 (opt)
Behind each Pardo Yachts powerboat there is the will to make the owner's life easier before, during and after its usage. Since our customers are our first priority, the services we offer are aimed to meet our customers' needs: from the winter storage to the preparation before taking a sea trip, from the assistance to the handling of the boat in the harbour.